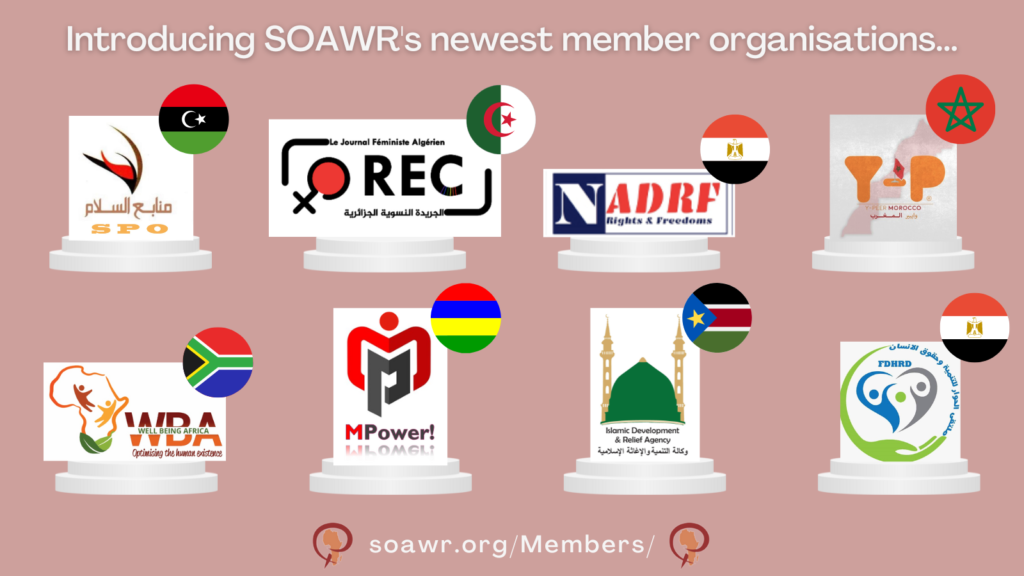 The SOAWR Coalition is pleased to introduce our 8 new SOAWR Members! We are now a Coalition of 71 members working across 33 different African member states.
To find out more about each of the organisations and their work to advance African women's rights and the Maputo Protocol, see their member profiles:
If you are interested in joining the Coalition, please see our members forms in English and French.
La Coalition SOAWR est heureuse de vous présenter ses 8 nouveaux membres ! Nous sommes maintenant une coalition de 71 membres travaillant dans 33 États membres africains différents.
Pour en savoir plus sur chacune des organisations et leur travail pour faire avancer les droits des femmes africaines et le Protocole de Maputo, consultez les profils des membres :
Si vous souhaitez rejoindre la Coalition, veuillez consulter nos formulaires d'adhésion en anglais et en français.